web based longtime packet analysis   – up to the next level
integration of interTrace and cloudshark enabling user to run network analysis and longtime PCAP monitoring – 100% in your browser
Pain Points Industry
 "…isolated platforms, tools, processes…. like  in the roaring 80ties – but without  Fax"
User doing network and application analytics with network packets are captivated in same workflow since decades  – usually with a lot technology and platform hopping:
Capture packets – in the network, if on premise or cloud with some capture tools

Often carry a heavy duty capture unit into the locations ;(

Run the analysis – file by file for hours on the local PC with wireshark syntax

Enter your filters / searches in a step by step repeating process
Identify your critical metrics
Try to understand the severity of them
Try to understand what was cause and what is the effect
If critical – create an incident in the ticket system

Share and summarize – results and graphs in some word documents / email sending screenshots, comments etc.
why not hook up to the next level of packet analysis
using onsite tools like tcpdump / packet brokers for capturing the packets and storing files centrally in the network
Run predefined automated analysis of 1000s of pcap files for long time analysis in wireshark syntax on a shared web platform with your browser

Compare statistics in graphs, lists over days or weeks with a glance
Correlate cause & effects by visual analysis

Dive deep in a single trace file by using shark methods and functions, flows, filters at your browser
Share you results with forwarding an URL – or using the Intertrace Blog
s.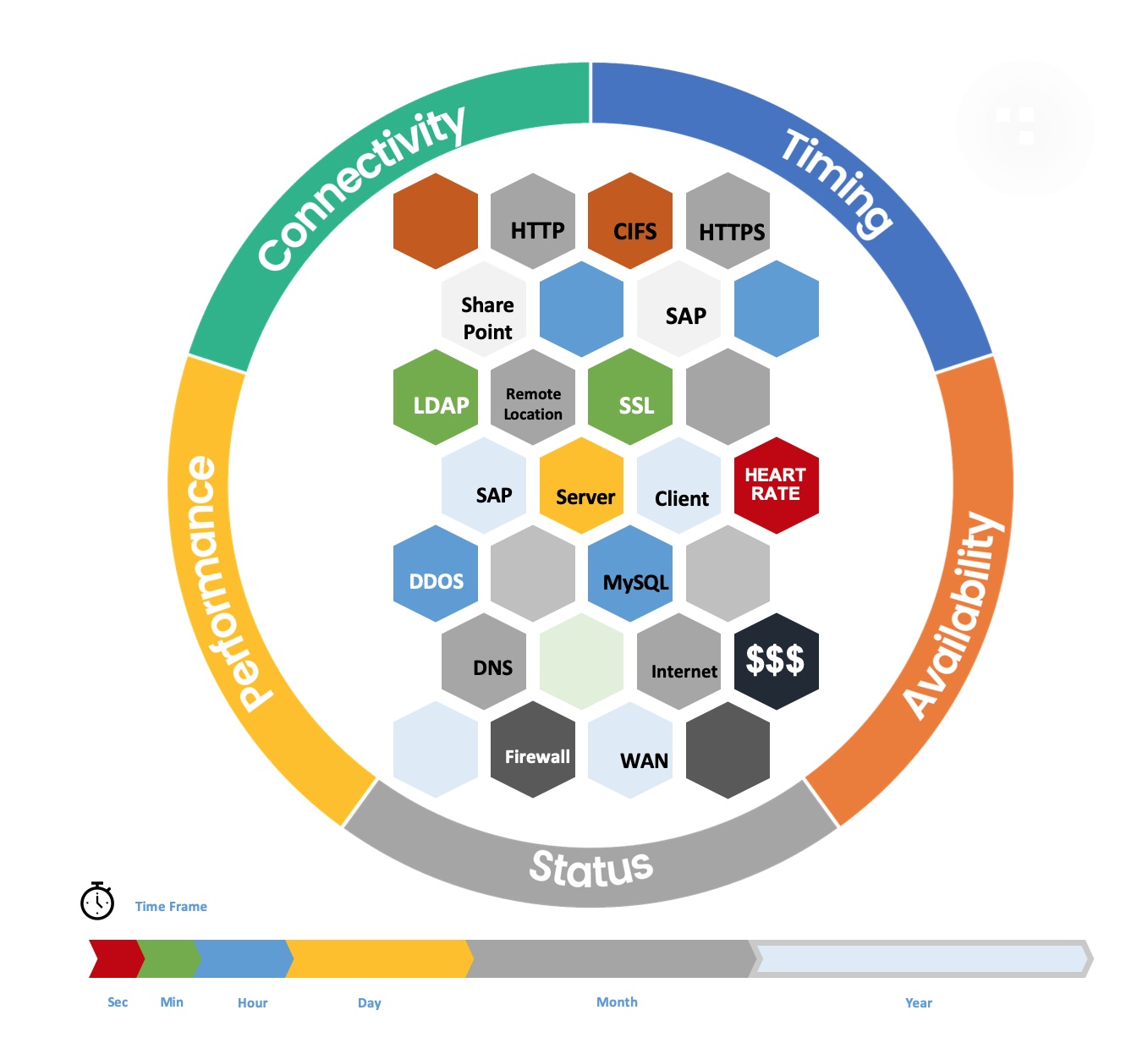 CloudShark
A platform made for teams solving network problems
An on-premises collaboration platform focused on packet analysis for networking teams. CS Enterprise delivers secure storage, organization, user and group access control, and elegant, powerful analysis tools all through a web interface enabling packet analysis from any device.
what do we love about CloudShark?
CloudShark with its amazing team develop the wireshark@yourbrowser application, where people can collaberate on analysis tasks – no app needed except the browser. This does simplify these tasks and allows easy to share results or views:
"Solve Problems Faster – More than just a remote Wireshark, CS Enterprise eliminates duplicate work and streamlines investigations and reporting"
CloudShark is extended with additional analysis functions like Zeek integration and other cool features.
Cloudshark allows easy integration for solution developers like us, becoming the defacto standard for web-based "Wireshark".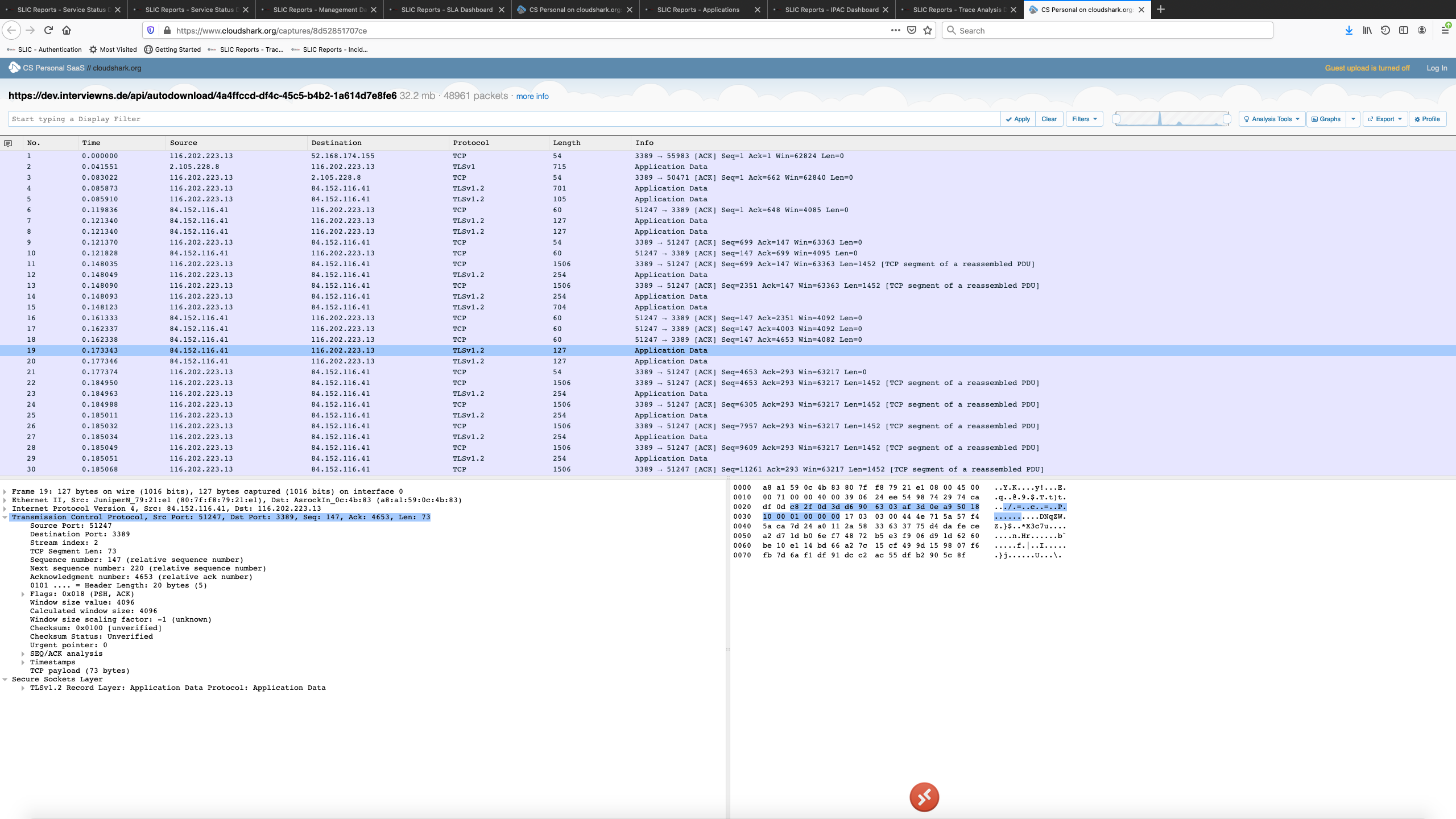 Benefits
Use your shark skills on the complete process – same syntax for longtime monitoring and deep packet analysis
All in a browser – no APP installations required
All from your chair
Easy sharing data with the team – just forward URL
Comparing and visual presentation of longtime and current data creates faster and reliable results
Data is saved in database – for longtime history
Easy reporting
Automated incident generation and forwarding
Each analysis scenario is processed separately – separated stored – easy to rewatch months later
inter
Trace

 analysis workflow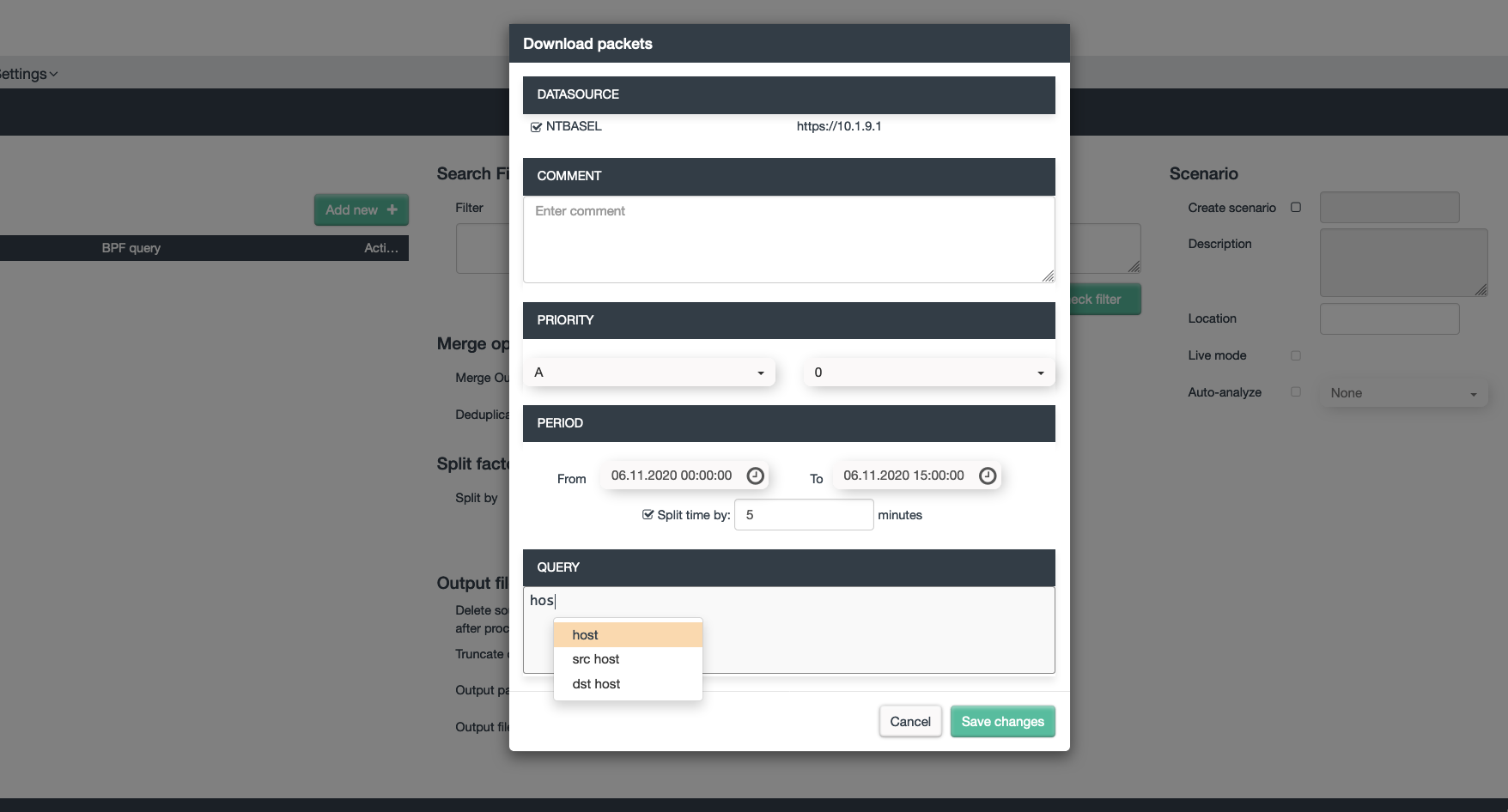 1) Importing packets from capture appliance or pcap directories
define content, filter, time, priority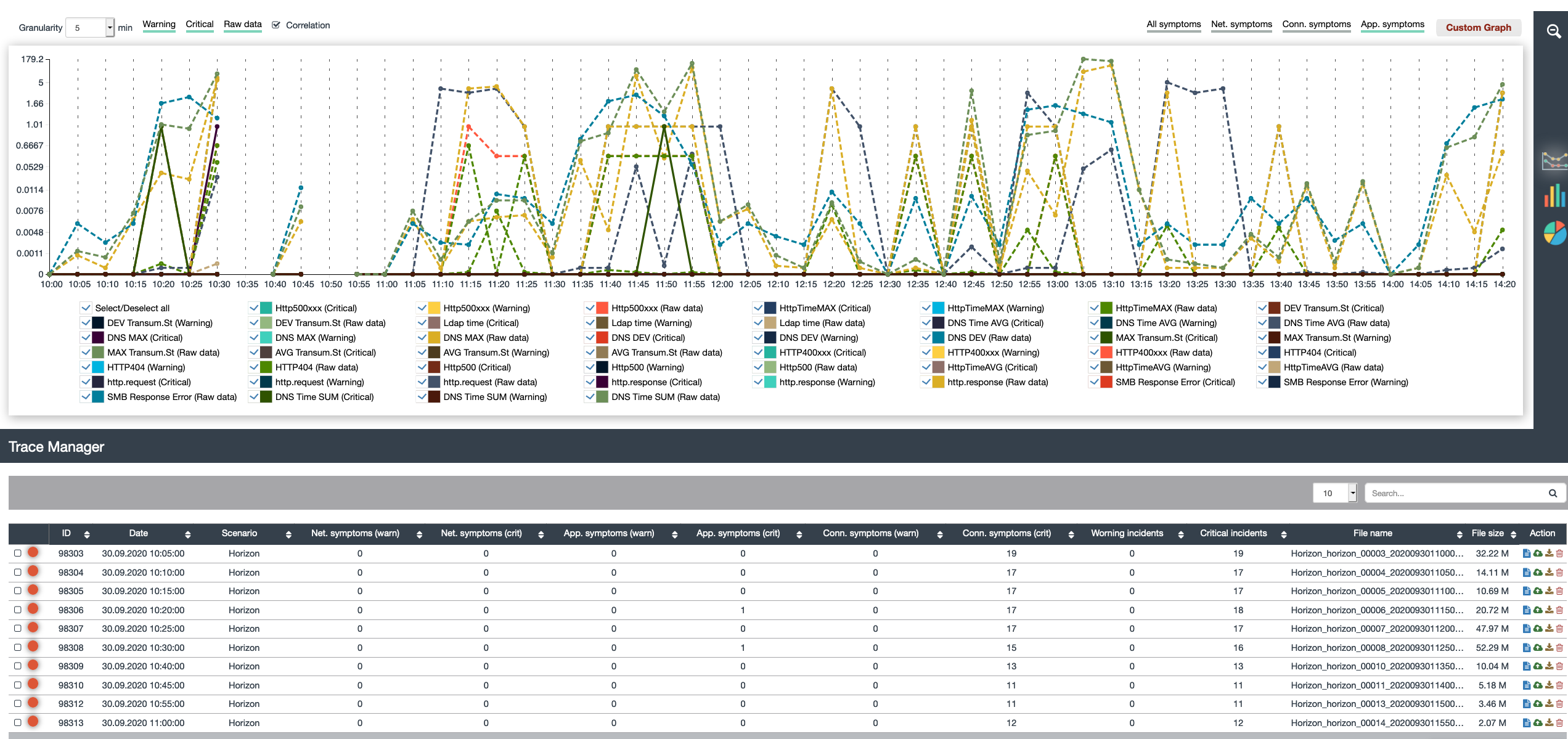 3) identify symptoms based on packet content, counters, or deviations 
as incidents or raw data in logarithmic dashboards, select your critical data in dashboard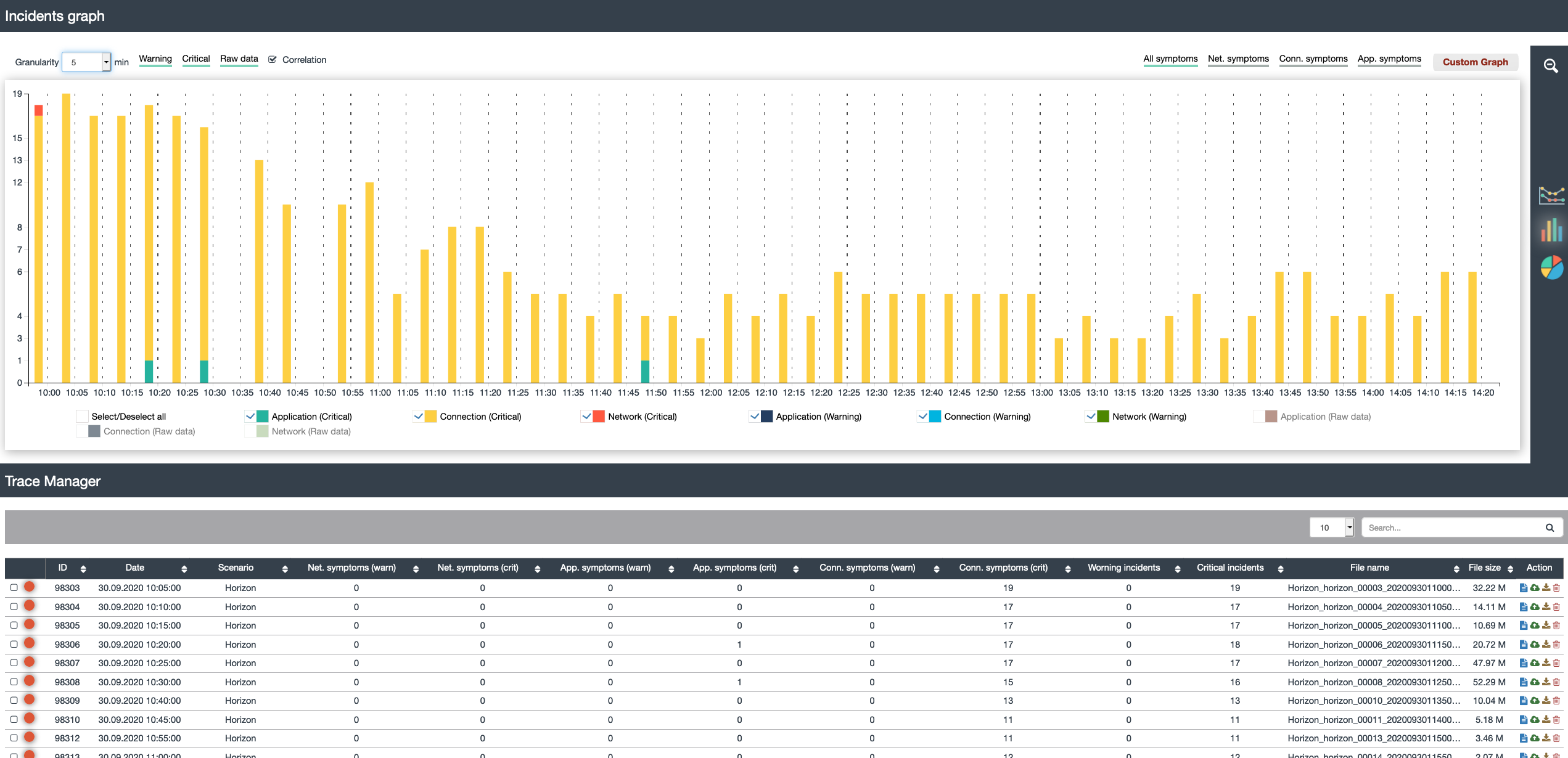 2) analyse packets
based on customizable profiles, identify incidents, organise in categories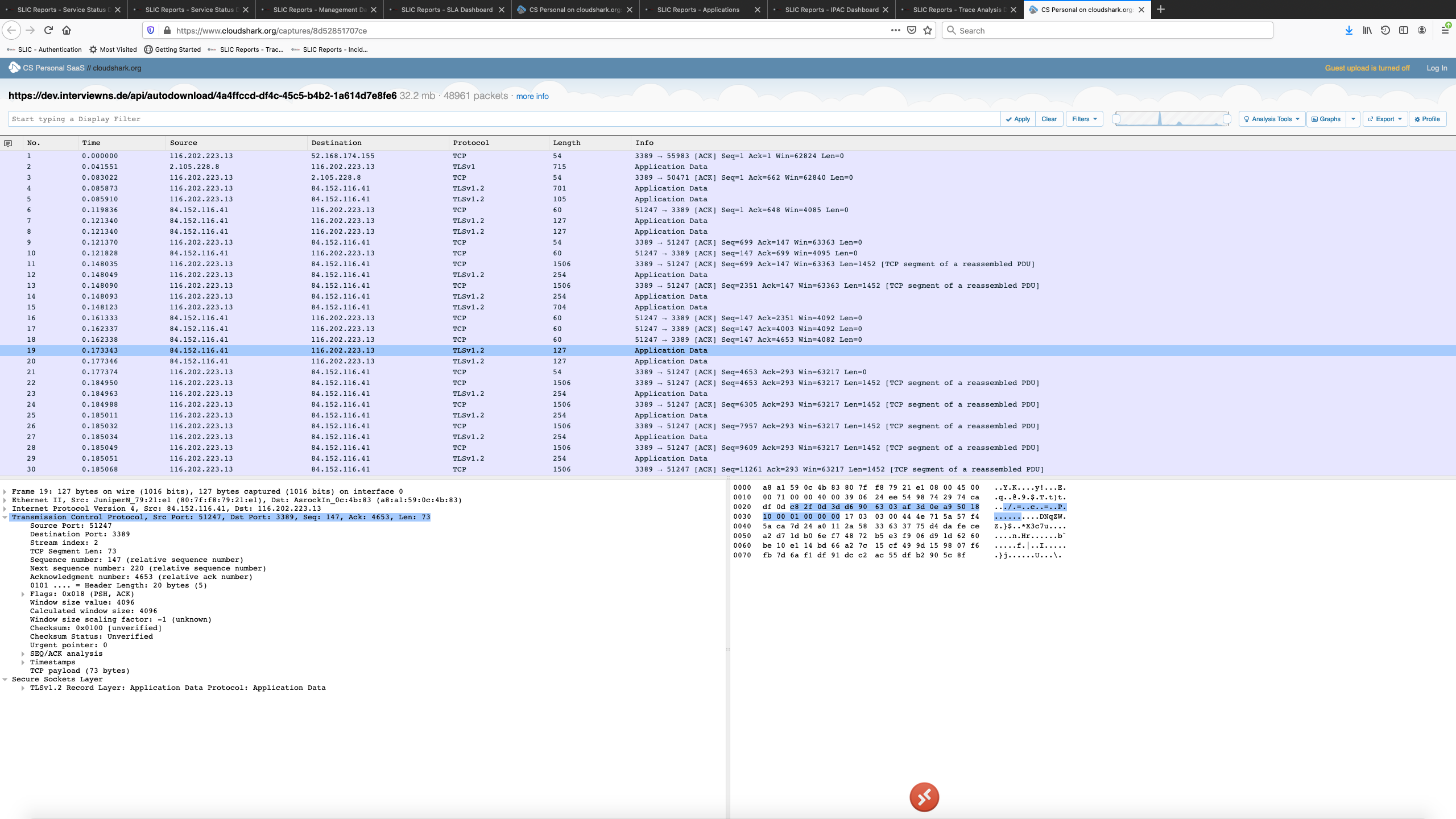 4)  forward pcap file
to local wireshark or cloudshark