Procedure for incident processing
Incidents are disruptions that destabilize or interrupt not only the IT but also the operating processes carried out by them.
Detection and avoidance are the most important tasks in IT operations - as well as the associated processes. Well-coordinated incident management reduces the occurrence and, above all, shortens the duration of incidents.
The more complex the services, the more different monitor solutions on different platforms improve the technical access to a technology - but often prevent the detection of dependencies in the case of cross-technology faults.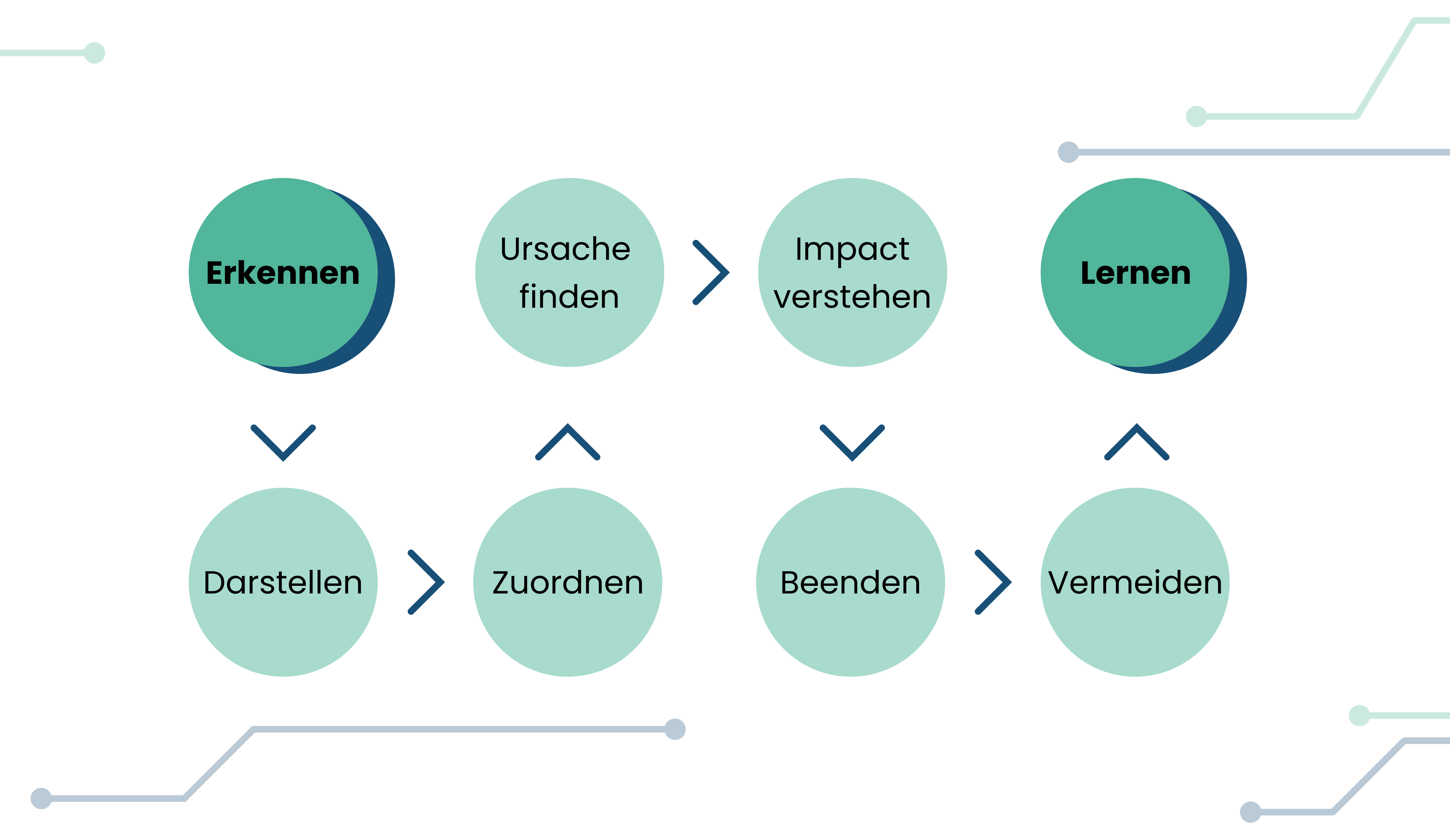 SLIC is an aggregation platform for different technologies and other service data.
As soon as a service consists of many sub-elements, SLIC can integrate, evaluate and aggregate these different technologies.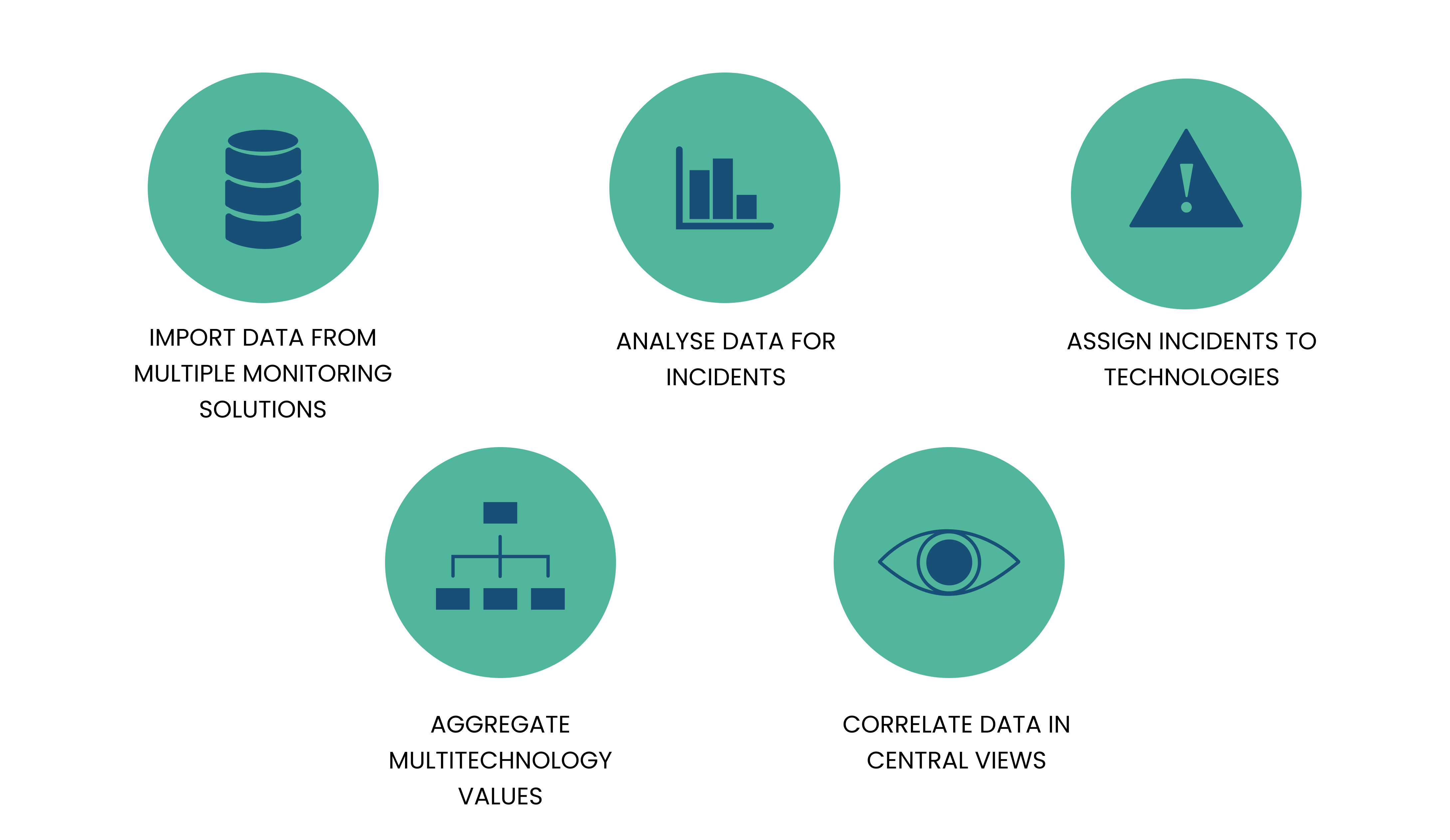 SLIC is an open framework for importing and evaluating service-relevant data
Monitor technologies such as SNMP, PCAP Data, Netflow, Prometheues, Tickets or RPA tests can be seamlessly integrated and correlated.
SLIC can import raw data or already generated incidents. The data is evaluated on the basis of flexible profiles.
The user decides which metrics should be used.
Monitoring - silos
The manufacturers of the technologies used often provide their own monitoring solutions in order to analyze the technology used in really detail.
Each monitoring has its own platform, gui, logic  - the data are not compatible with each other - and are often only evaluated in isolation.
Due to these monitor silos, however, the chain of incidents can only be understood in a laborious manner manually.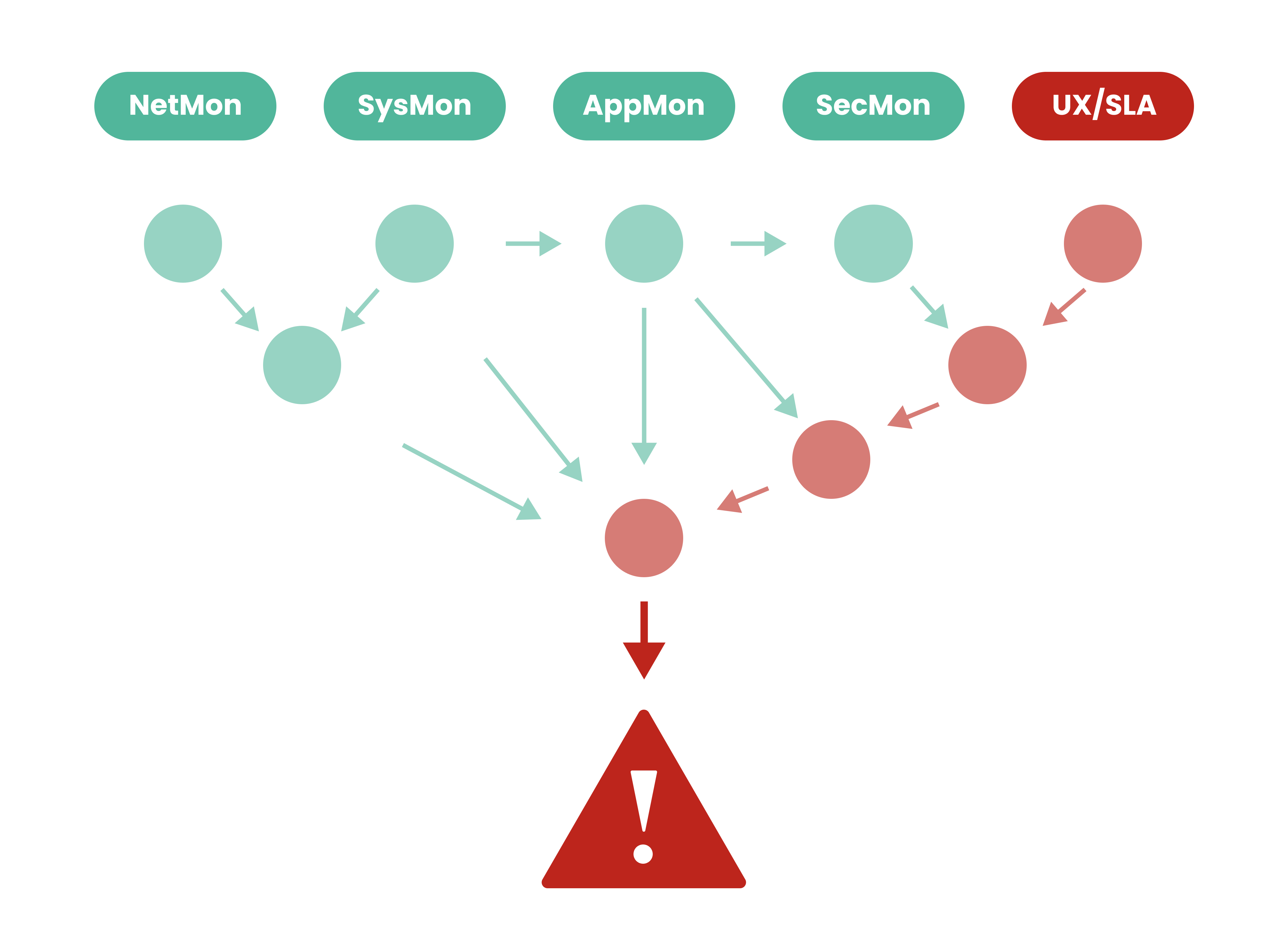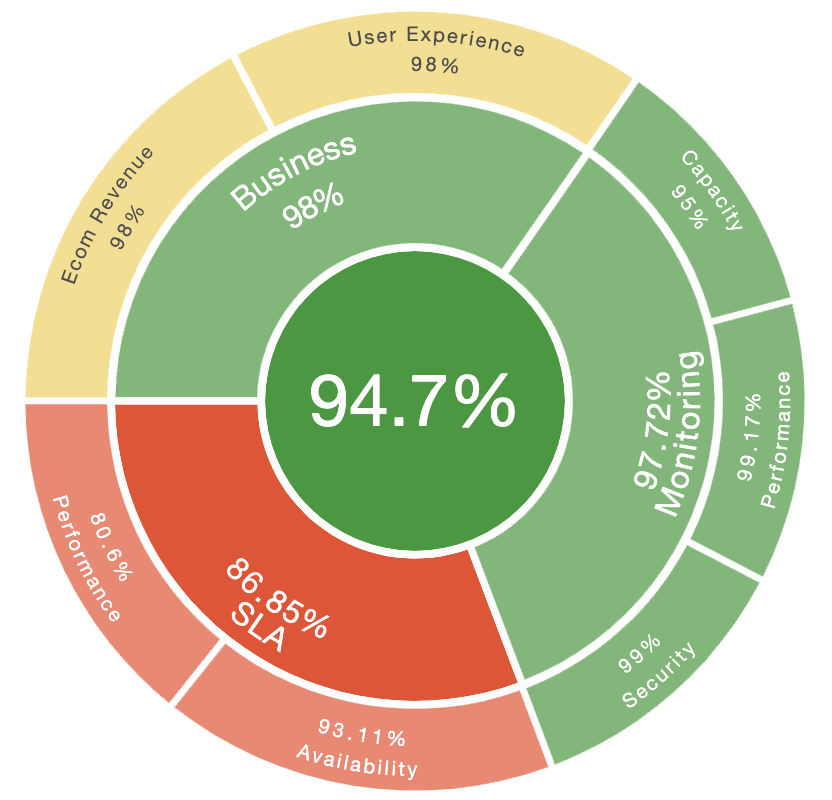 Slic as a comprehensive aggregation platform
The dashboards present the determined data from different perspectives. The SLA view of performance data is a different perspective than that of operational monitoring - or of business with the commercial interests realized by IT.