One view
One service - different perspectives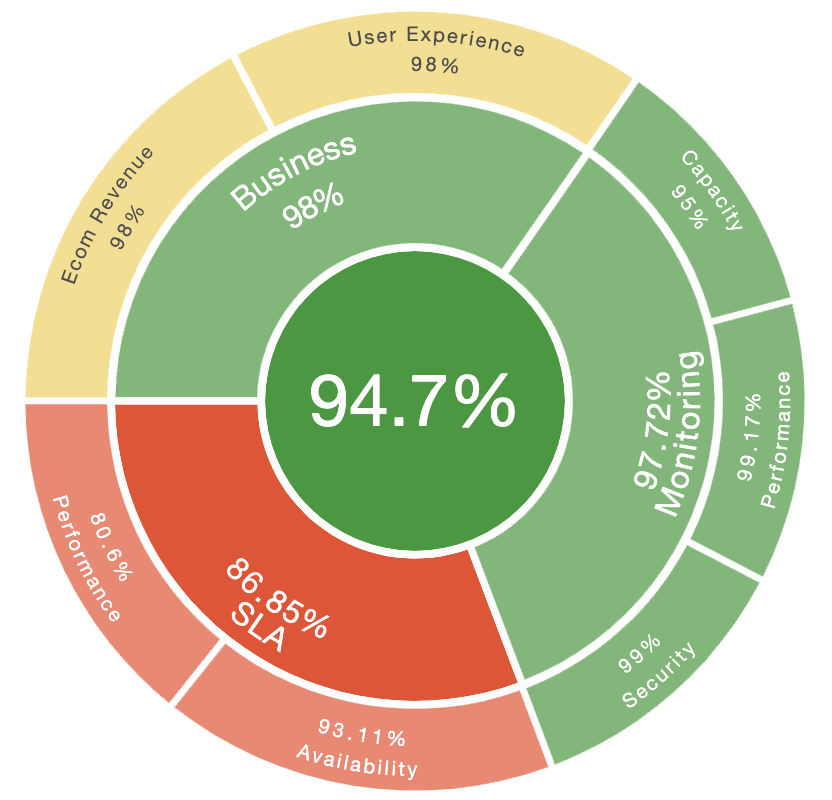 One View 360 ° - Data Aggregation
IT services consist of a large number of elements, components and technologies, which in turn are evaluated by different tools.
However, a service and its quality must be assessed in a coherent and interdisciplinary manner. 
Monitoring processes must support in the event of disruptions quick and correct decisions too  to lead. It is essential to understand the influence of different technologies on one another and to make them visible. 
 So there is an important one Challenge for monitoring while maintaining the technical depth - and the Overcoming Complexity for the user.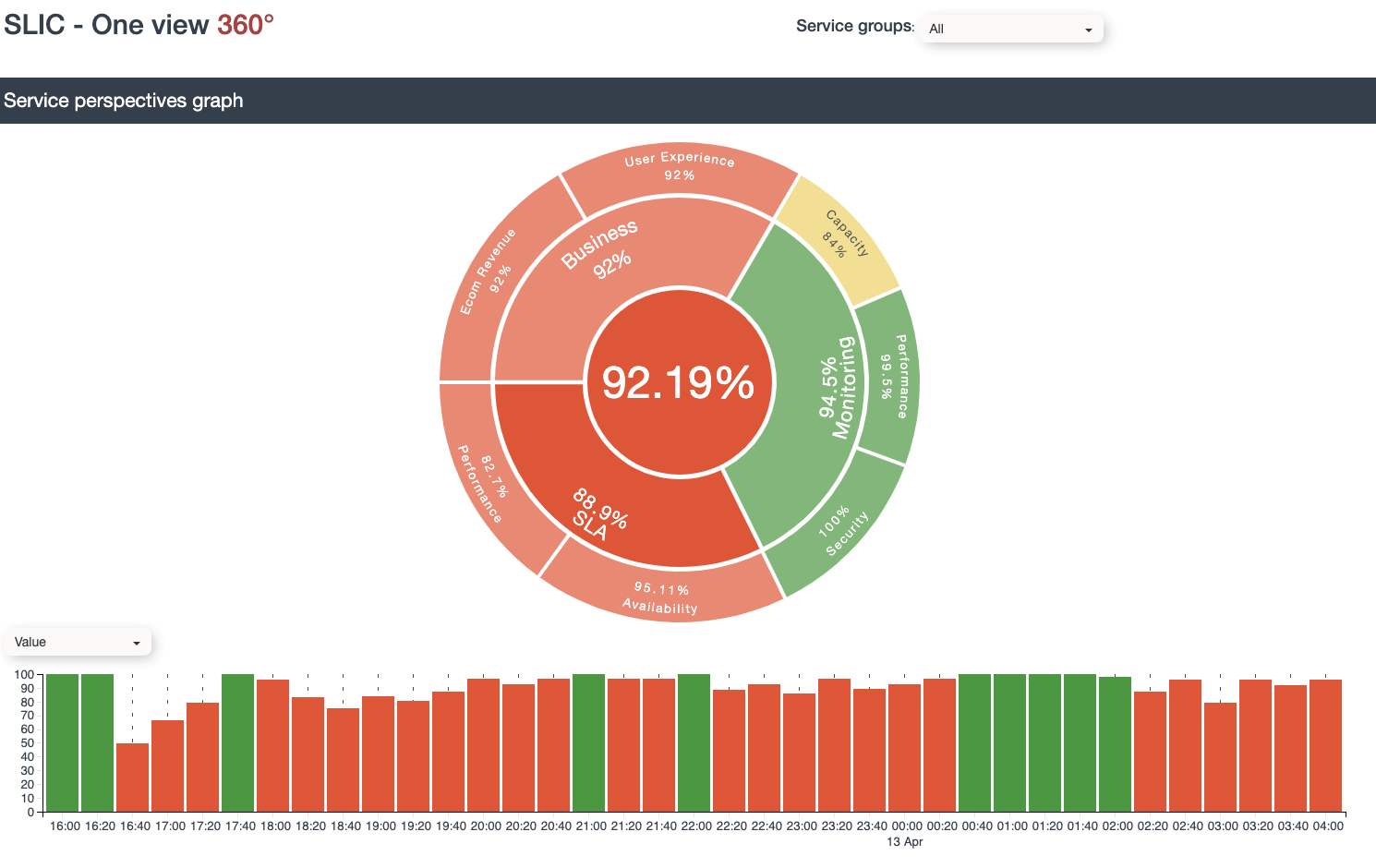 SLIC oneView360 ° - the service quality aggregated in a chart. The user decides on the necessary view of the data, which can be freely defined - whether SLA, business. Monitoring, production - freely definable categories or perspectives
With the dashboard, individual services - such as. Web shops, cloud services, data centers or WAN - or the entirety of IT and other recorded services can be visualized.
Correlation - solution instead of problems
Monitoring must lead to quick decisions and offer solutions - instead of just pointing out problems.
Even if the exact cause finding cannot always be "served", cross-technology monitoring can show cause and effect and show connections between different technologies and their parameters.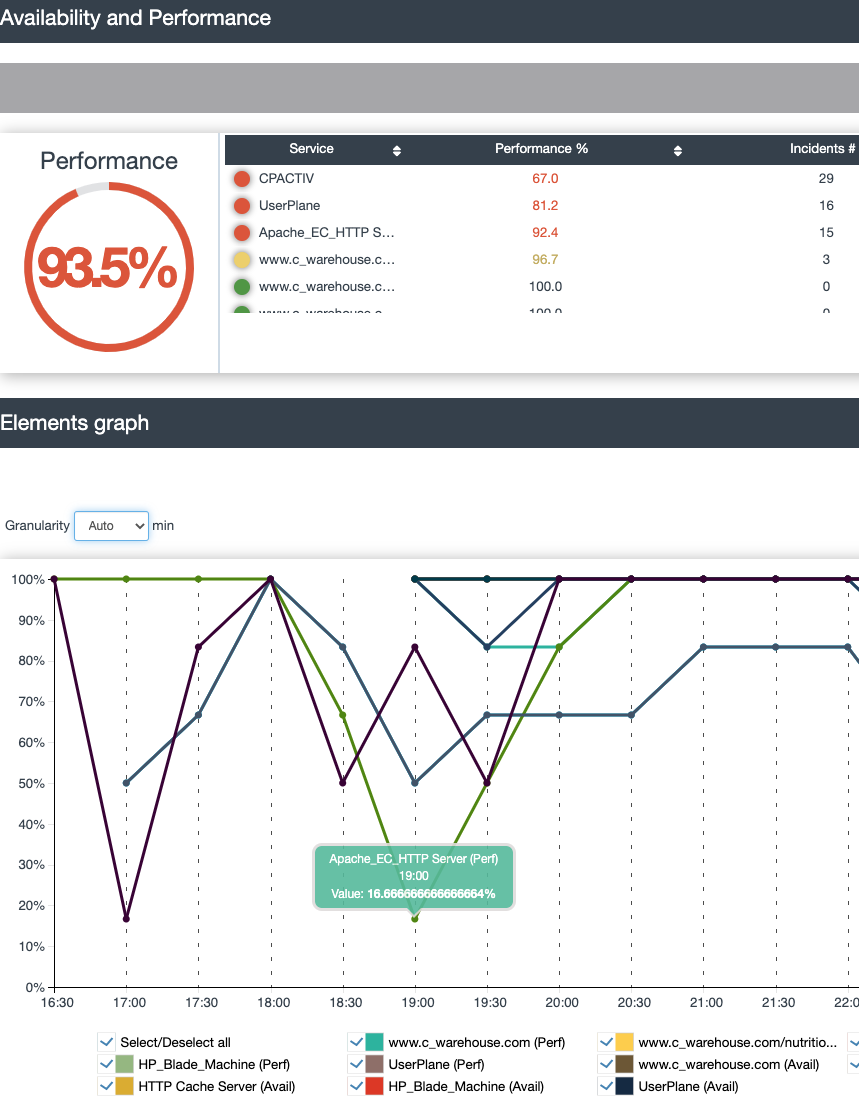 Make connections visible 
Only when all critical service-relevant information is integrated into a common assessment (system, network, cloud data) can relationships be quickly identified - and the right measures taken.  
When servers experience a drop in performance, service requests are answered with a delay, the performance of the website suffers conspicuously due to poor server response times - dissatisfied users trigger a flood of support tickets. 
These different phases of the service evaluation can be represented in SLIC - and thus understood and remedied more quickly.