Professional Service
we offer professional services in combination with solutions of our partners and our solutions 
Performance problems, recurring symptoms,  malfunctions – and not a clue why ?
high pressure for fast solving incidents – but needing support ?

not enough  ressources to analysis your pcap data ?

too much pcap files – covering hours – or days ?
Our offering : Fully automated PCAP Data analysis for deep insights !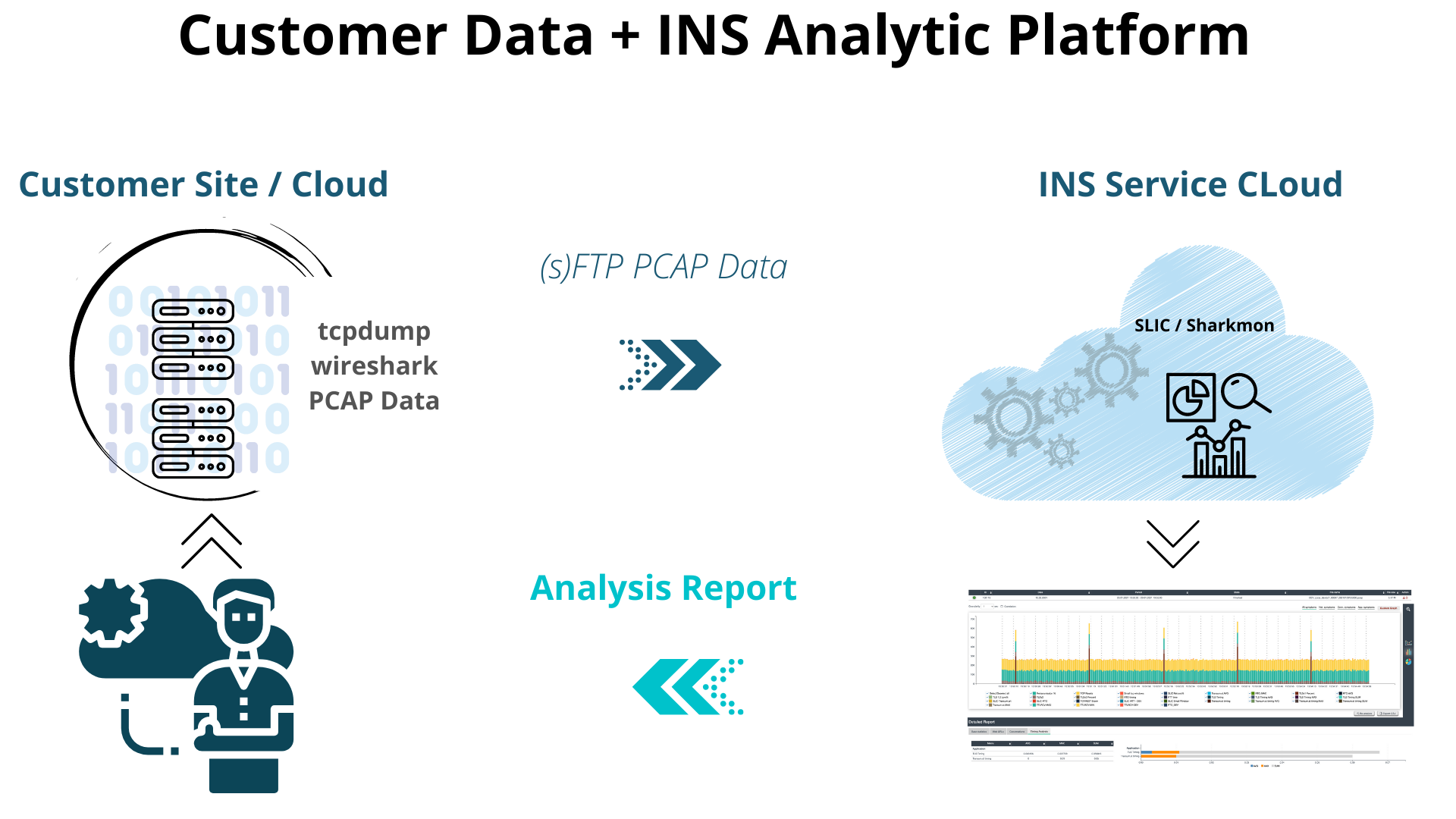 Data Input
Customer provides
PCAP Data via continous (s)FTP
a description containing the relevant IPs and
the related symptoms / problem description
Logic Configuration
sharkMon is configured with appropriate logic profiles, measuring excactly those  metrics needed for the analysis
Results
sharkMon runs continous analysis for each incoming pcap data autonomously, finding critical metrics, values, evaluating content , creating warning / critical alerts
For Service Request please send us a message – we will come back to you